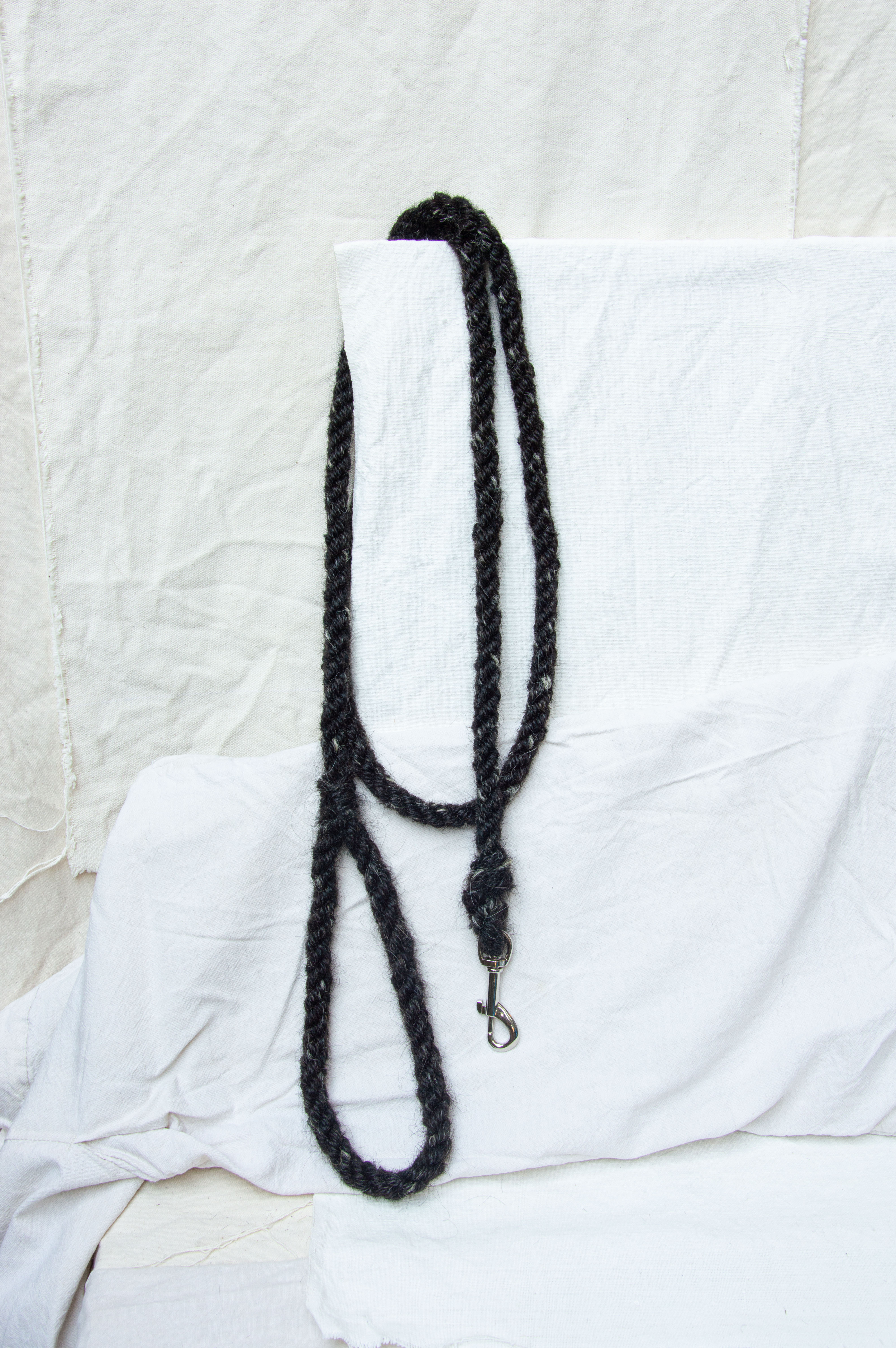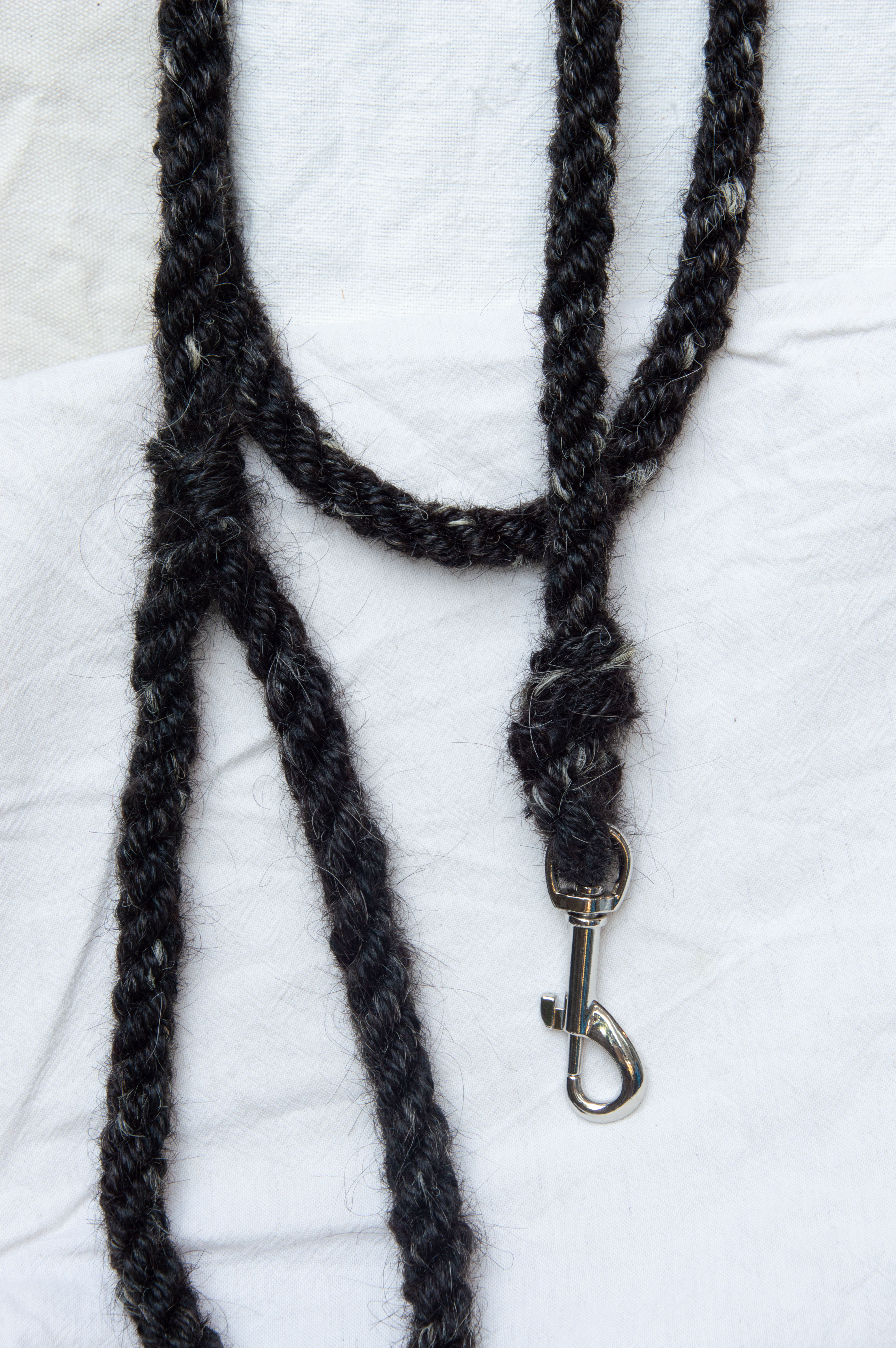 dogleash black
14mm

A 14mm, black dogleash with flecks of grey and white. Featuring a stainless steel snap clip and round handle. The thickness and length is ideal for small-medium sized dogs.
100% human hair, sourced and made in London, UK
stainless steell release clip
thickness 14mm
length 2.05-2.15 meter
If you would like further information or advice, please contact us via email and we'd be happy to advise you, info@sannevisser.com. Please bare in mind that every item is made by hand and might show small imperfections.
Before checking out, make sure you have read and understood information about the materials, shipping and care details
here
.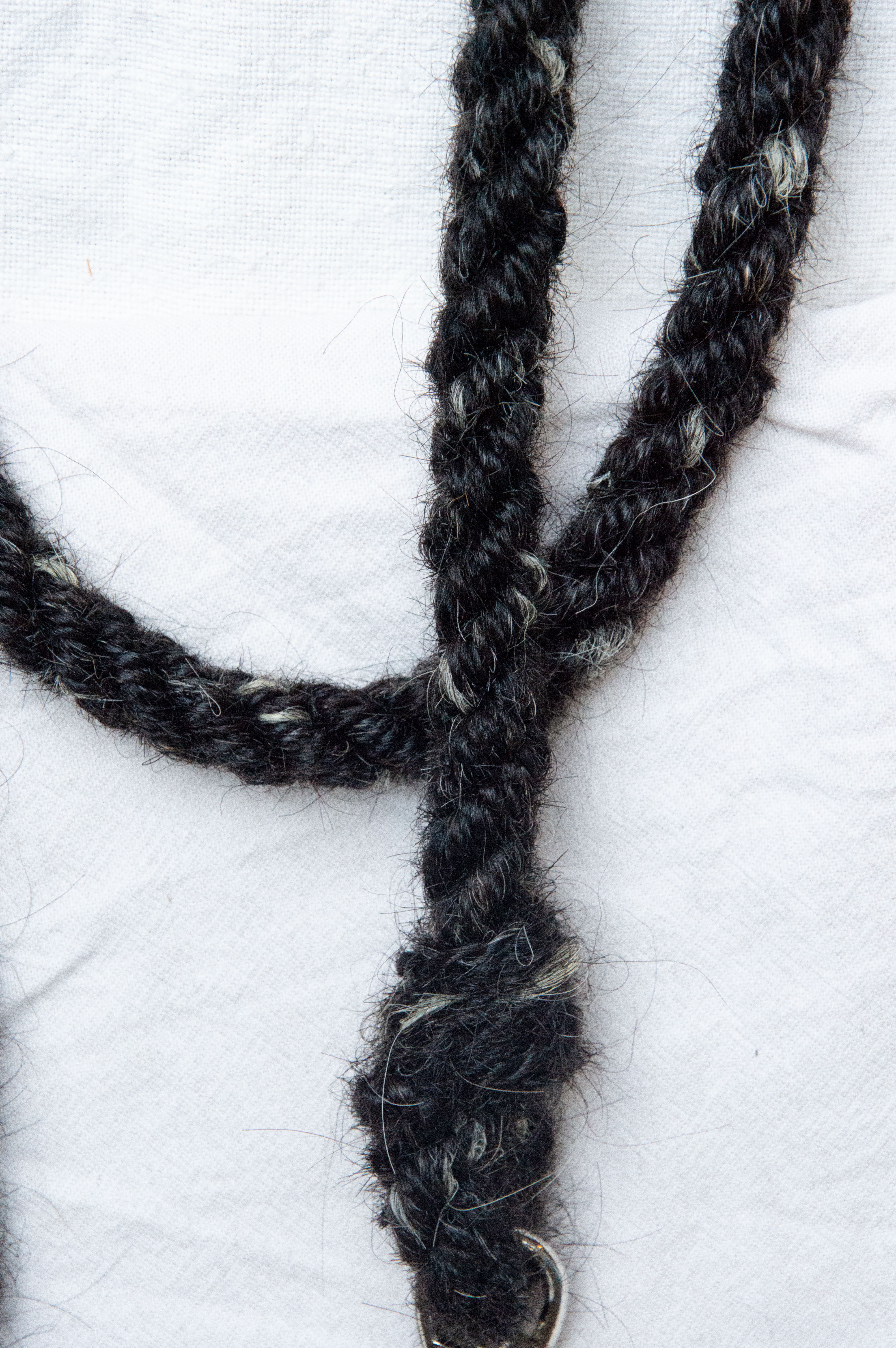 Nikki and Clint
with Lulu and Hettie in Stoke Newington, London

Follow Nikki's beautiful illustration work on @objectobscura