WORKSHOPS
As some of you have seen on the news page or via Instgram; I host a number of workshops, with brands, institutations, universities and / or galleries and musea. Since a lot of spaces have been forced to shut their doors for the time being I have been exploring other ways, which is via the known world wide web.
The workshops are mainly focused on traditional rope making technqiues and knots, where we
Digital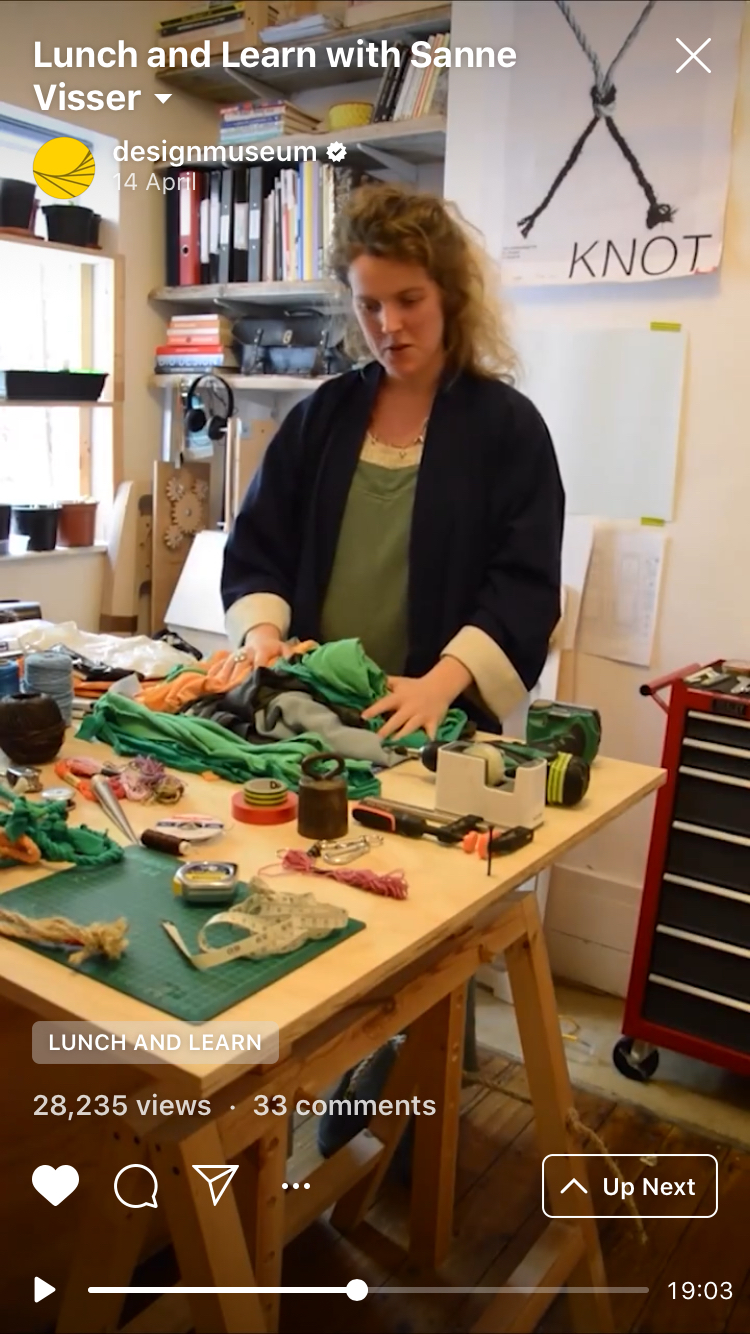 The Design Museum
Lunch and Learn with Sanne Visser
Live Workshops


Soon to be released...