The Swing
(2017)




The Swing derives from the ongoing project 'The New Age of Trichology'. The object was launched as part of the exhibition 'Age of Man'
curated by Form&Seek during the Milan Design Week 2017.

'The Swing' encourages visitors to engage with the product and value a waste material by its miraculous qualities.
Detail of The Swing
The New Age of Trichology
A 22mm rope, using 100% human waste hair, with stainless steel thimbles attached. The seat is made from a beautifull wooden off cut collected from a local timberyard in North London.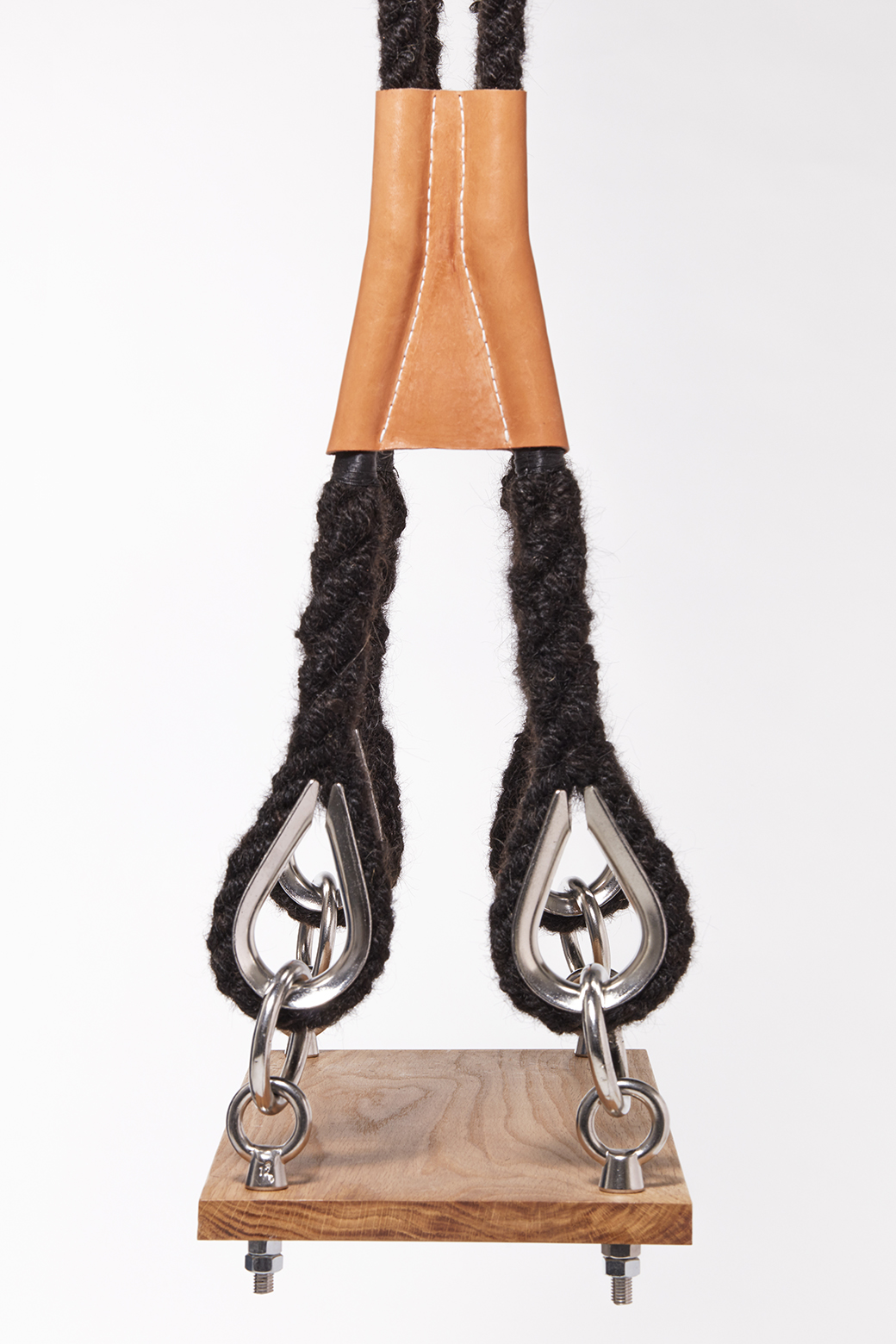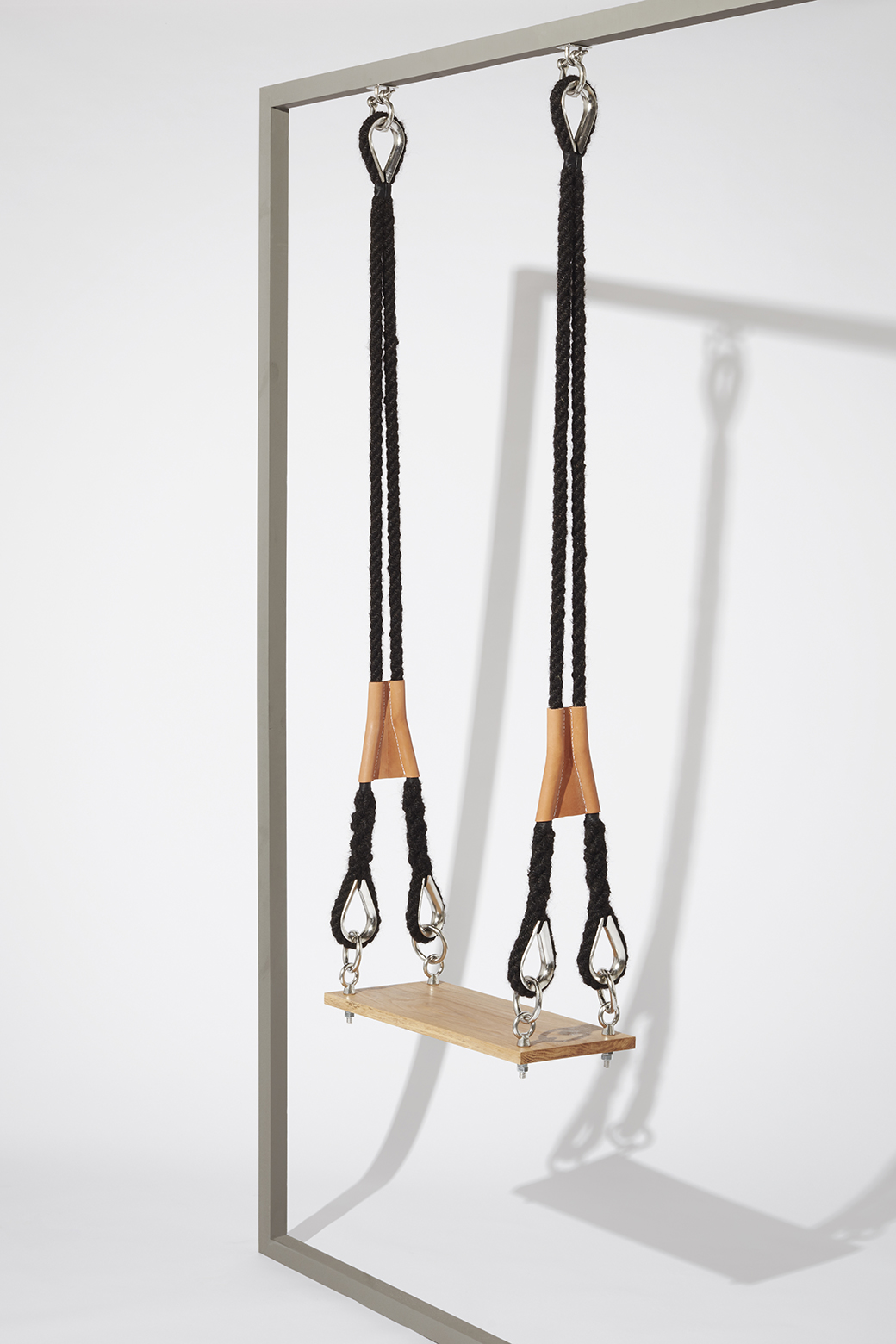 To keep the project more circular by using minimal to no virgin materials, The Swing is combined using leather offcuts from a small independent leather shop in East London in order to create the handles of the Swing, this counts the same for the wood, which is an offcut from a local timberyard in North London.

ON LOCATION -

Amsterdam,
2018
Whilst the New Material Award Exhibtion was on display at Droog Design between October and December 2018, Droog decided to take part in the annual event of the Museumnacht in Amsterdam. Visitors were invited to engage with several products including The Swing. And this was a great succes!
London,
2018
During the London Design Festival 2018, The Swing was part of Makerversity's curated exhibition "Material Explorations", located in the iconic vaults of Somerset House.
The Swing swung amongst other like-minded designers and brands including Chips Board, Materiom and Tsyml to name a few.